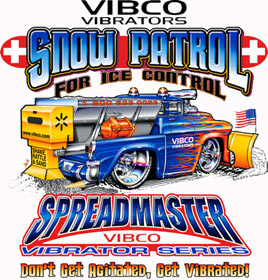 SEE IT IN ACTION...
CLICK HERE FOR
PRODUCT
APPLICATION
BULLETINS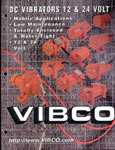 FREE catalog
(click here)
Some documents on Vibco's site are in Adobe Acrobat PDF Format. You must have Adobe Acrobat Reader to view and download them.
Click the icon to download
Acrobat Reader software for free.
VIBCO
12V DC Battery Operated Vibrators
Spread the Word -
the SpreadMaster Series!


Ideal for field or mobile applications where power sources are limited.

Vibration moves material quickly and cleanly out of mobile bins and hoppers, spreaders, concrete pumps, and dumpbodies.

Perfect for municipalities and road crews, landscape companies and construction companies - anyone who needs mobile vibration.

SpreadMaster . . . helping you master your material flow!